TEQsales: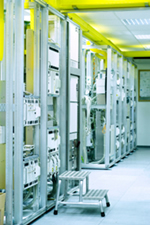 Asset Acquisition
TEQlease Capital partners with OEMs and its Reseller network to sell new and used IT equipment. We stand by our products and focus on all delivery, installation and other customer requirements. Manufacturer and third party maintenance programs are available on all hardware. We acquire or resell HP, Sun, Cisco, Apple, Dell, Siemens, Nortel, 3Com, Network Appliance, Toshiba, Xerox, Ricoh and more.
Asset Disposition
TEQlease Capital can provide a customized asset disposition program for TEQlease off-lease assets as well as third-party assets. All asset dispositions are compliant with EPA and State environmental requirements.
Terms and Conditions
All purchases of goods and/or services from TEQlease Capital are governed by our standard terms and conditions.