TEQlease Education Finance attended the Ohio Charter Schools Conference in Columbus, Ohio from December 7-8, 2016.  The conference included attendees from Charter Schools around the state of Ohio, as well as over 40 supporting Exhibitors in the exhibit hall.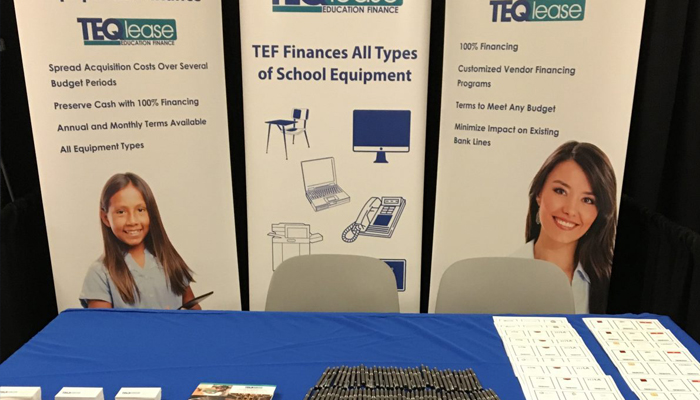 TEQlease Education Finance had the opportunity to discuss lease financing with many schools throughout the duration of the conference.  Many were looking into purchasing equipment such as iPads, Chromebooks, furniture, playground equipment and much more.  TEQlease is able to get charter schools the equipment they need by helping them stretch their budget with monthly, quarterly, or annual lease payments over terms up to five years.
"The Conference was really remarkable." said Erika Aguirre, Education Specialist with TEQlease.  "It was a great opportunity to meet some of the people who support and educate Ohio's children."
TEQlease Education Finance is a division of TEQlease Capital, a nationwide provider of equipment lease financing solutions across all industries, including manufacturing, education, distribution, financial services, healthcare and retail organizations. TEQlease Education Finance has a unique focus on providing solutions to educational institutions. Founded in 2000, the company is based in Calabasas, California. Learn more about TEQlease Education Finance by visiting our web site here.